Loyola International School
Loyola International School
About Us
Loyola International School
Loyola International School aims to provide holistic education with comprehensive facilities to develop a child's overall personality. Our lush green school campuses give our children a natural environment for learning. It promotes physical activities and has a positive impact on the child's attention level. Communication between the school and parents is "the key" to a good relationship, as parents are regarded as co-educators and plenty of opportunities are created for the home and school to work in tandem. Our school gives the parents this unique experience through our Campus Management System (CMS). 
VIDEO (Oasis Campus - Al Wukair)
Take a tour of LOYOLA
Take a tour of LOYOLA and you will find the best school in the state. The video will take you to every place in this school.
-R Venkat Rao
Chairman
New Loyola Model Education Society
"You can teach a student a lesson for a day; but if you can teach him to learn by creating curiosity, he will continue the learning process as long as he lives."
-Pramod Kumar Ranwaka
Principal
Loyola International School
I am delighted that the school's values align with my own personal values, including the importance of trust, respect, innovation, and a sense of community.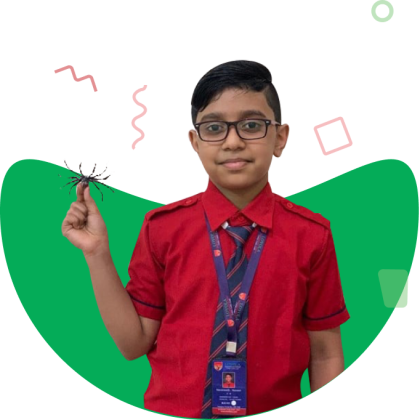 Admission
Register Your Interest
Registrations for the academic year 2021 – 2022 are now open. Parents are kindly requested to fill in the attached link and provide us with some basic information about yourself and your child.
We don't just give students an education.
We prepare them for an enriching experience that allows them to listen, learn and lead, that allows them to follow their hearts, that teaches them to make informed decisions in life and take their journeys to greater heights.