The aim of our schools is to adopt a system of basic education in a child-friendly environment that emphasizes knowledge, humanity and sciences and acknowledges the fact that each child is distinctive. We believe that our students need to learn that the secret of success and contentment lies in discovering one's own strengths as well as limitations. We at Loyola Group of Schools prepare our student not only programmed for "success" but also ensure that they are trained to handle those small moments of failures and making them humans.
We at LISD, aim at delivering quality education with a 360 Degree focus on the three most important facets of Human Life: Mind, Body & Soul. We believe in a simple approach "if your child is not having fun at what he/she is doing, then they will not learn or benefit", and this is why we strongly stand by the basics of Learning, Working & having a good amount of recreational, extra-curricular and entertaining activities woven into their daily life at the school with a proper balance of education inscribed into the syllabus.
Video
Take a Tour of LOYOLA
Take a tour of LOYOLA and you will find the best school in the state. The video will take you to every place in this school.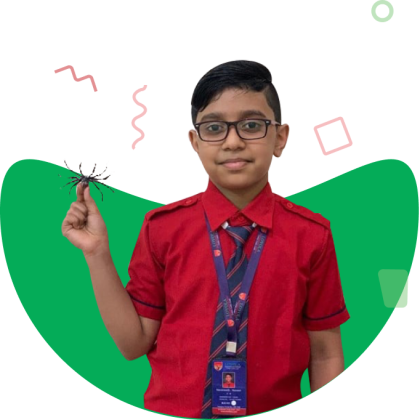 Admission
Register Your Interest
Registrations for the academic year 2021 – 2022 are now open. Parents are kindly requested to fill in the attached link and provide us with some basic information about yourself and your child.
We don't just give students an education.
We prepare them for an enriching experience that allows them to listen, learn and lead, that allows them to follow their hearts, that teaches them to make informed decisions in life and take their journeys to greater heights.